QUEEN LACE Kenyan-African Hand Blown Crystal Glasses, African Wildlife, Etched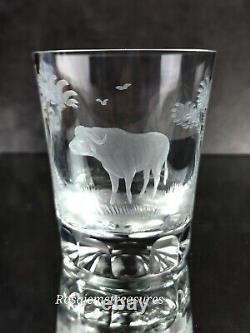 Description: Queen Lace crystal is entirely handblown, hand-cut and hand-polished in Germany. It is then engraved with the rare Copper-Wheel technique developed during the Renaissance. A single engraving takes more than 24 hours to complete.
Great condition free of cracks or chips. Status: Active Circa 1950's.

---