(8) NEW Waterford SNOWFLAKE Cut To Clear Lavender Double Old Fashioned Glasses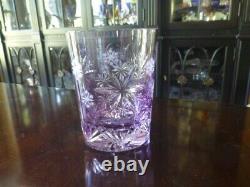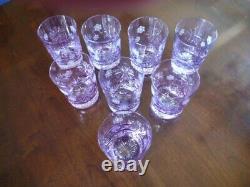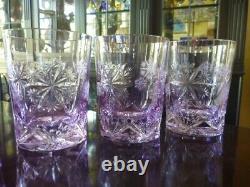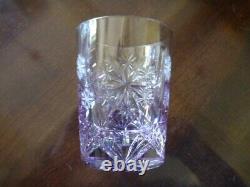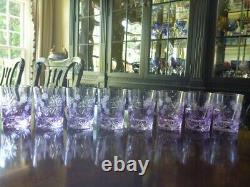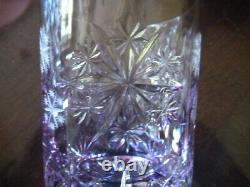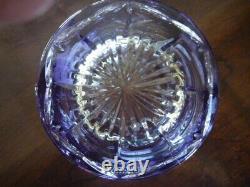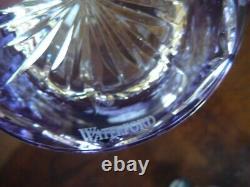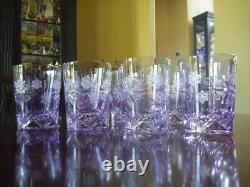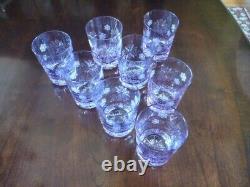 I bought these new Waterford Snowflake dofs around 8 years ago. I have over 400 pieces still of gorgeous cuts, designs from all the quality makers of crystal.
I collect the rare and quality ones and these are rare. The light lavender is amazing period. Spectacular cuts of snowflakes adorn each glass including Waterford etched on the bottom. They are better in real life as the picture do not show the color perfectly or the sparkle a beauty.
They are new, no boxes with the ribbons as they originally came as would need a room to store all my boxes. They have been in my cabinet and are brand new. They are fairly heavy and are 4.5 inches tall, and 3.5 inches opening at the mouth.
Base is solid and starred beautifully. Do not hesitate as these will never come back I think and this art glass really is becoming more expensive to make as the artisans are fewer and fewer in the world. These are truly special and spectacular period.
No original box with ribbon but they will be well packaged for you to enjoy.

---